Tek-CARE500 Wireless Nurse Call System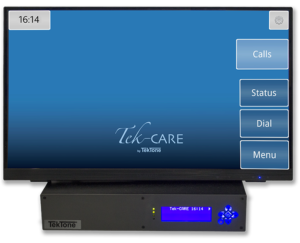 NC475

Tek-CARE

Appliance Server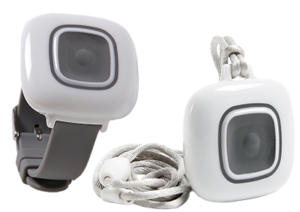 SF503UL, SF504UL
Waterproof Pendants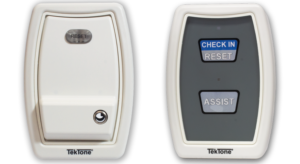 Wireless Patient Stations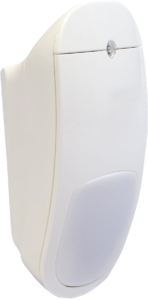 SF515UL PIR Motion Detector
(check-in only)
Tek-CARE500 is a UL®2560 Listed wireless nurse call system for use by assisted and independent living facilities. The system ensures reliable call transmission using spread spectrum technology.
Tek-CARE500 provides senior living facilities with the most advanced security and safety available, giving residents the peace of mind and independence they deserve.
Tek-CARE500 includes a complete selection of wireless call transmitters — including pendants, emergency switches, check-in switches, door and window monitors, and motion detectors (check-in only) — powered by batteries that last more than one year. Plus, all transmitters are supervised, so you always know your system is working.
The Tek-CARE Appliance Server with Tek-CARE500 software is the core of the system, keeping track of all transmitters and calls, and sending calls to staff via pagers, email, text messages, or our Tek-CARE Staff App for iPhone, iPad, iPod touch, and Apple TV*, or Android devices. The system also maintains resident information — including photos, medical information, and contact information for relatives and physicians. All information is clearly and logically displayed on the flat-panel monitor, and calls can be automatically transmitted via phone to a central monitoring facility.
The NC403TS Tek-CARE Monitor is a new product designed to simplify viewing calls on the Tek-CARE Network. The NC403TS annunciates call activity on a sleek 22" touchscreen monitor while utilizing the familiar Tek-CARE user interface. The unobtrusive monitor can be placed anywhere throughout the facility.
Residents wear waterproof pendants around the neck or on the wrist, allowing them the freedom to roam throughout your facility or campus knowing that help is always just a button press away. Place wireless patient stations in baths and bedrooms for additional call locations.
The motion detector can be used as an automatic check-in device. For example, choose the time period when movement is registered as a morning check-in, so that you're sure residents are up and about — without disturbing their privacy.
Use our exclusive Tek-CARE Event Monitor App for Windows to provide real-time monitoring of all system activity, as well as custom system reports.
* Paging, email, text messages, and the mobile app are ancillary methods of call annunciation, and are not intended to replace the primary annunciation provided by the Tek-CARE Appliance Server.
---
TekTone has designed Tek-CARE500 to work as a system. Its Tek-CARE Appliance Server has been carefully designed and matched to work with Tek-CARE500 wireless and wired peripherals. TekTone will not warrant or support components of Tek-CARE500 that are purchased separately unless the components are add-ons to previously sold systems. TekTone will also not warrant or support a system that is a mix of TekTone and non-TekTone parts, unless prior permission has been obtained. A site survey must be performed and submitted before ordering a Tek-CARE500 system. In order to track our systems and to inform facilities of software upgrades, full site information (site name, address and phone number) will be required when ordering. Site information and Tek-CARE Appliance Server warranty numbers will also be required when requesting technical support.