Tek-CARE120 Tone-Visual Nurse Call System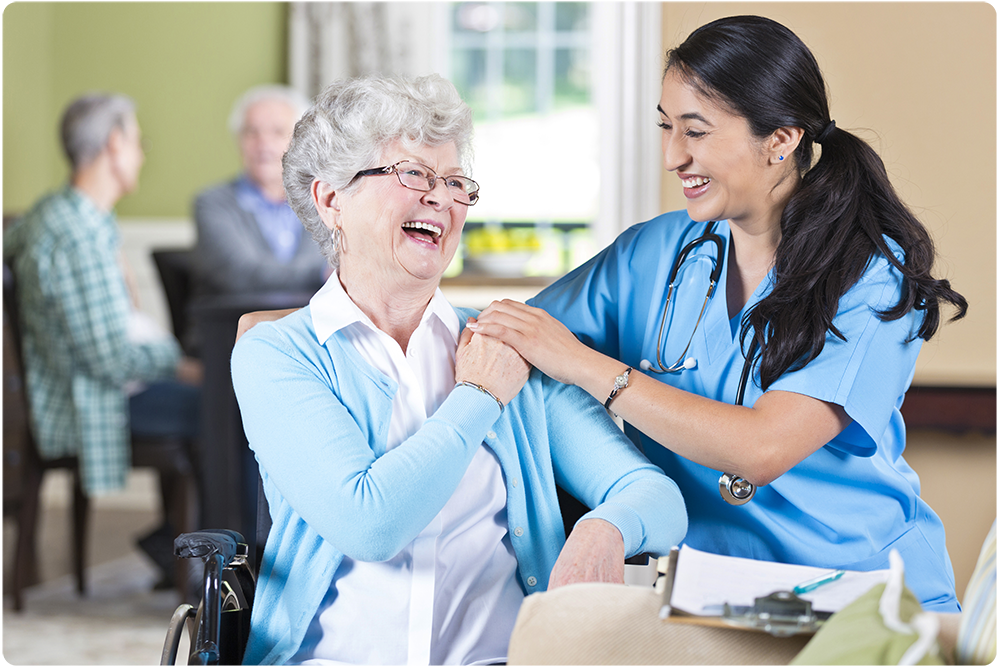 The Tek-CARE120 Tone-Visual Nurse Call System is an aesthetically pleasing and surprisingly affordable nurse call system designed for easy installation and years of trouble-free operation in a variety of healthcare facilities, such as skilled nursing, senior living, assisted/independent living, urgent care, clinics, and ambulatory surgical centers.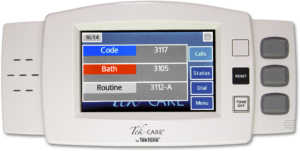 The compact master stations can be either wall-mounted or desk-mounted. The LCD touchscreen lists patient calls by priority in a pleasing display, and calls are annunciated via pleasant call tones to reduce institutional noise. A dome light may be connected directly to the master station to indicate the highest-priority call originating in the master's zones.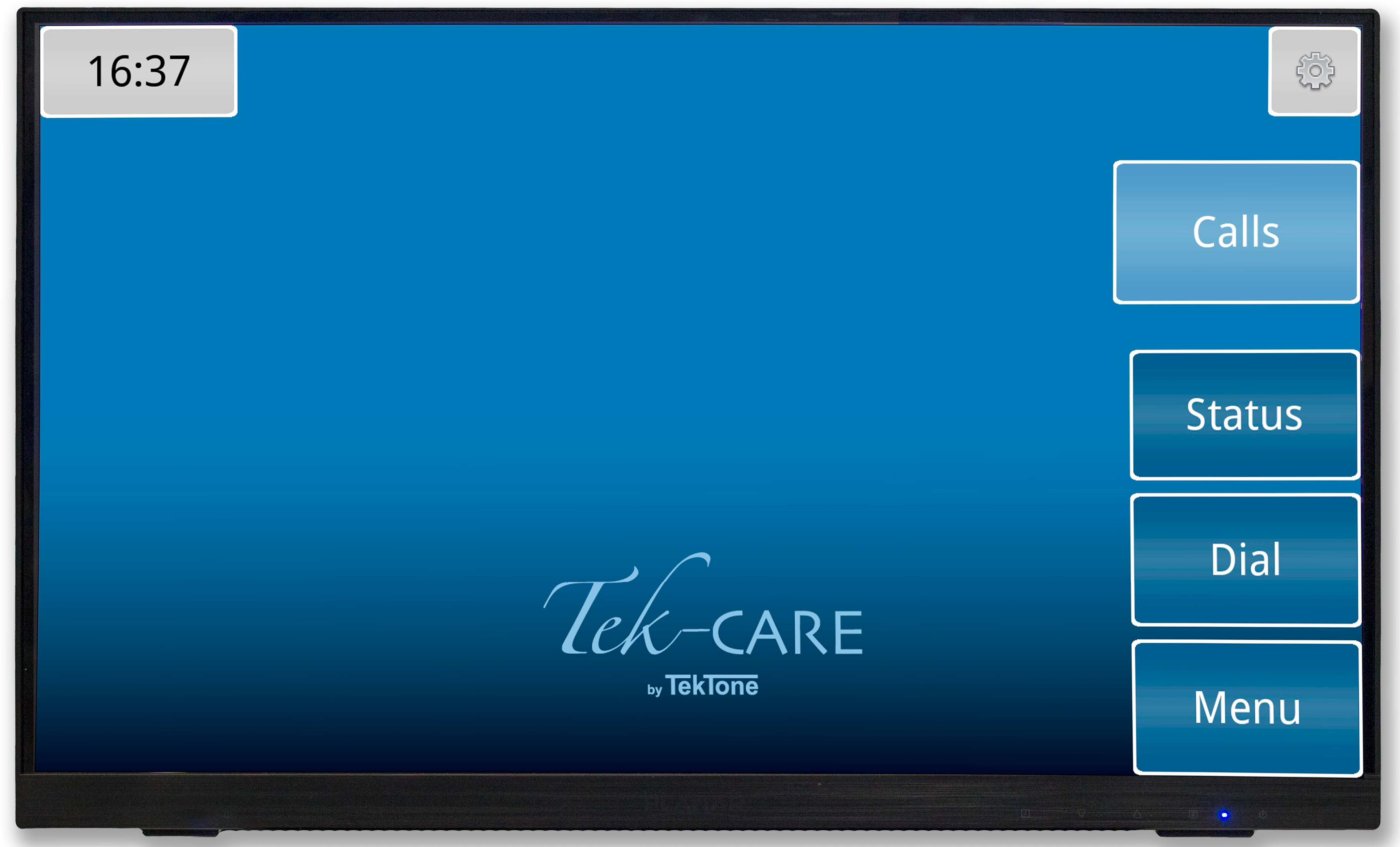 The NC403TS Tek-CARE Monitor is a product designed to simplify viewing calls on the Tek-CARE Network. The NC403TS annunciates call activity on a sleek 22" touchscreen monitor while utilizing the familiar Tek-CARE user interface. The unobtrusive monitor can be placed anywhere throughout the facility.

Room controllers are available both with and without energy-efficient LED dome lights, and include connection points for up to six stations.
Stations are sleek, attractive, and cleanable. They may be installed individually, or install two stations together in a dual-gang bezel. Patient stations accommodate one or two call cords, and include an illuminated reset button.
Two-button pull-cord stations include inserts for use as emergency, code call, or bath stations – or create custom inserts. Buttons are backlit to ensure visibility in low light, and the washable pull cord can be left off. Optional water-resistant seals allow the stations to be used in showers, baths, or tub rooms.
Duty stations annunciate calls in staff areas using 4 LEDs and a tone speaker. As an alternative, use additional wall-mounted master stations to provide room-specific information at multiple locations.
Add the Tek-CARE Appliance Server to easily integrate the Tek-CARE120 system with other nurse call systems, as well as a wide variety of building systems, such as fire alarm, security, and access control systems. The Tek-CARE Appliance Server supports many optional features, including pocket paging, reporting, remote event monitoring, email output, Tek-CARE Staff App for iOS devices (iPad, iPod touch, or Apple TVs) as well as Android devices.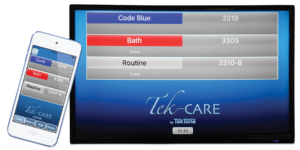 Apple TVs with HDTVs display calls in a large format that's visible from a distance. Our Tek-CARE Staff App enables iOS and Android devices (plus any paired smartwatches) to display calls on the go, with selectable tone, vibrate, or flash notifications. Each device displays all calls in its assigned zones from all connected systems at once. The Tek-CARE Appliance Server sends events to these devices via the facility's WiFi.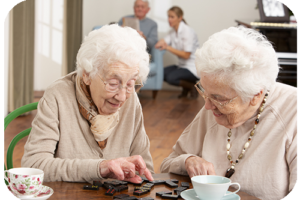 The Tek-CARE120 provides an easy upgrade path for many legacy nurse call systems. Room controllers connect via a 2-wire bus, often allowing reuse of existing wire. With the smaller, flexible touchscreen master and versatile wall stations, upgrading to the Tek-CARE120 provides facilities with a modern and discreet system.
The Tek-CARE120 nurse call system is UL®1069 and UL®2560 Listed, cUL® Listed to CSA C22.2 No. 205, and RoHS Compliant.