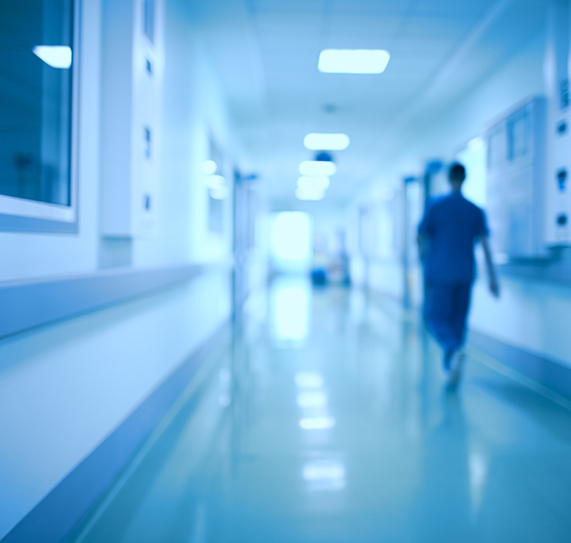 Nurse call systems in high security facilities, such as psychiatric and behavioral health facilities, require the implementation of advanced features to protect against vandalism and to provide accurate monitoring and reporting options.
TekTone's line of vandal-resistant stations for the Tek-CARE400 P5+ nurse call system provide worry-free emergency communications in detention and psychiatric environments.
The Vandal-Resistant/Psychiatric Staff Emergency Station is located in the room or ward where intercom is desired, and a Key Switch is located outside the ward. Staff Emergency Switches may also be located in the ward. Turning the key in the key switch:
Turns on the Call button on the Staff Station.

Turns on associated Staff Emergency Switches.

Places an Enabled call at the centrally located master station.

Turns on a purple dome light in the hallway.
Panel Construction
The staff emergency station, key switch, staff emergency switch and remote speaker/microphone include these vandal-resistant features:
16-gauge stainless steel panels.

Aluminum mesh in front of Mylar

®

 

speakers.

Buttons have a metal case, a metal actuator and a smooth face.

Tamper-resistant spanner-head screws.

TekTone vandal-resistant/psychiatric nurse call system components carry a 5-year warranty, as does the entire Tek-CARE400 P5+ nurse call system.
The Tek-CARE400 P5+ system is sold through regional TekTone Elite Partners. To request more information, call our Sales Department at 800.327.8466, option 2, or use our Contact form.