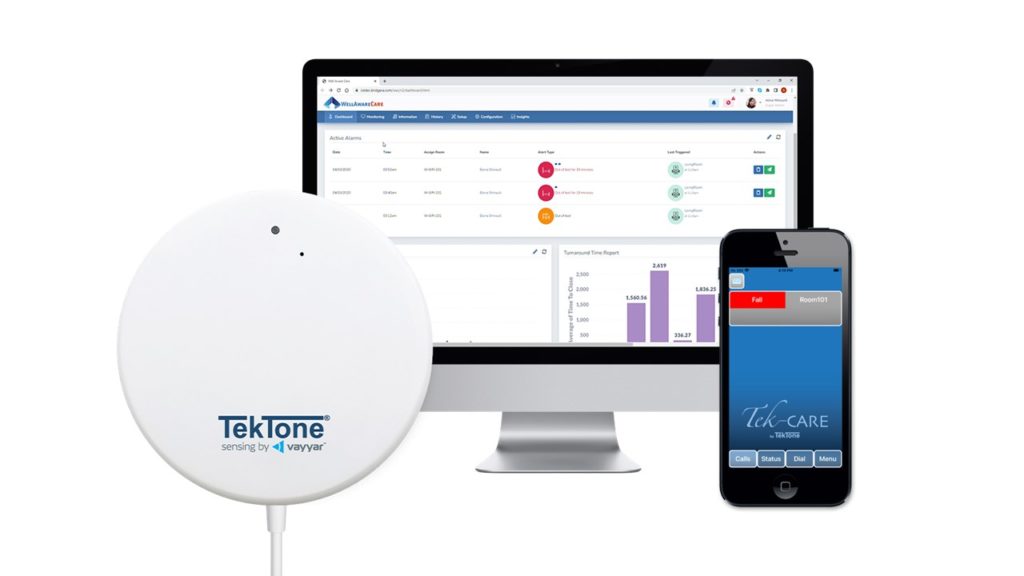 Introducing the Tek-CARE750 Fall Detection and Monitoring System. TekTone now offers fall detection and monitoring integrated with the Tek-CARE nurse and emergency call systems using sensing by Vayyar.
Millions of senior Americans fall each year. One out of five will sustain a serious injury, and over 800,000 will be hospitalized because of those injuries. The cost to the healthcare system because of these falls totaled more than $50 billion.
Fall prevention has become critical in many healthcare facilities. The Tek-CARE750 Fall Detection and Monitoring System offers unique technology to not only detect a fall but also provide data on anomalies in behavior.
UNNOTICEABLE
One of the best features of the Tek-CARE750 system is that it is almost unnoticeable to residents and/or patients. It uses no cameras, which is a big concern for residents and patients who feel like cameras are an invasion of their privacy. It uses no wearables and requires no button pushes. Additional features include:
Camera-free RF sensors
Ensures rapid response to falls
Supports person-centered care
Reduces staff workload
Touchless technology
Operates in all lighting conditions
Machine Learning AI
Concealed installation
OFFERS PROTECTION
The Tek-CARE750 system monitors resident or patient activities using low-frequency radio waves. These radio waves monitor the entire square footage of the room. This means that the system can report across multiple areas seamlessly. It can track when one gets out of bed, when they enter the restroom, if they are in their living space, and if they are excessively wandering.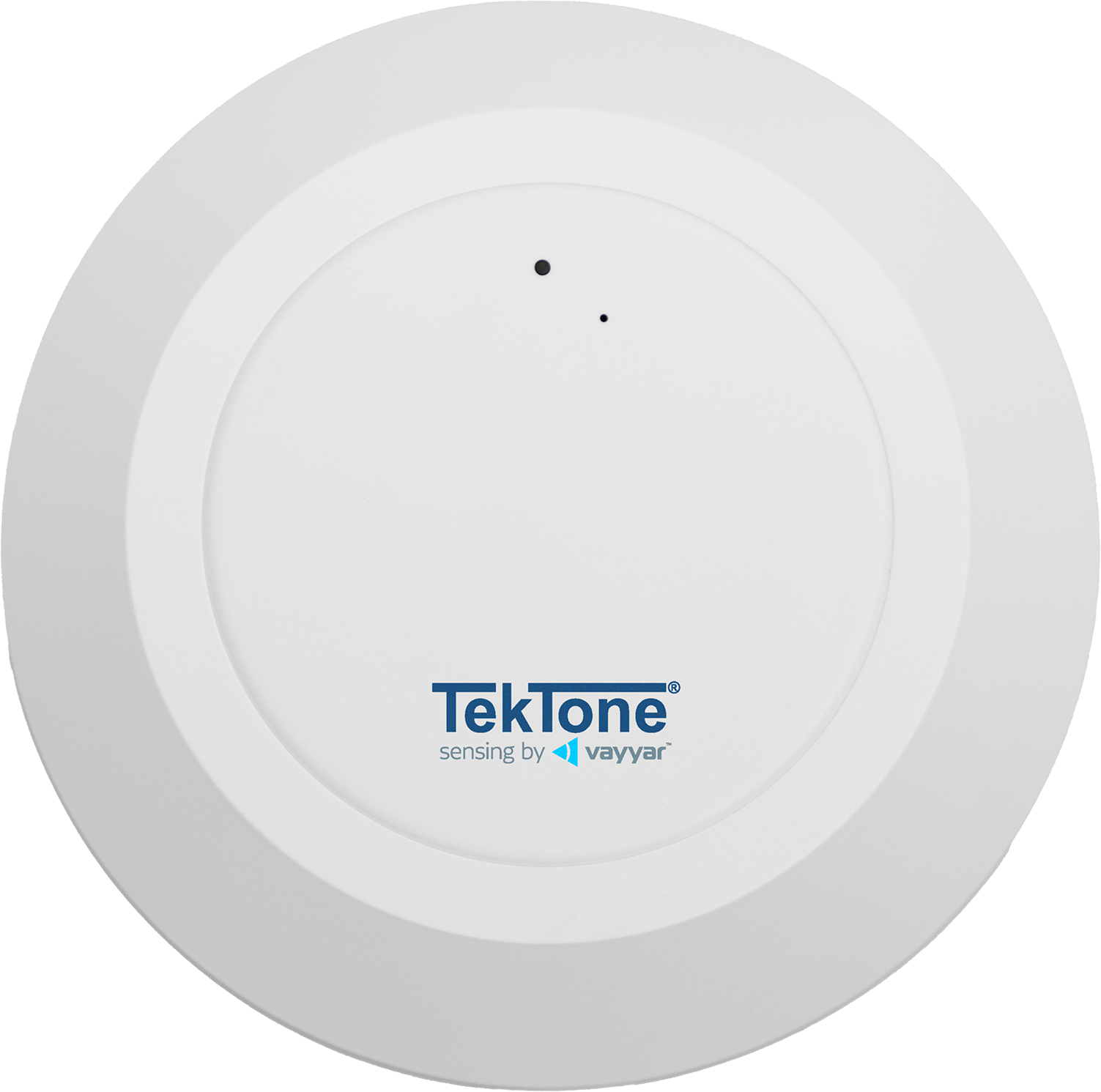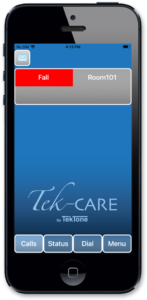 PEACE OF MIND
Another great benefit that the Tek-CARE750 Fall Detection and Monitoring System offers is peace of mind for caregivers, residents, and their loved ones. The Tek-CARE750 enables care providers to improve operations by ensuring rapid response to falls, supporting person-centered care and reducing staff workload.
To request more information, call our Sales Department at 800.327.8466, option 2, or use our Contact Us form.
PASSIVE FALL DETECTION
Eliminate long lies when residents fail to push a pendant button or pull a cord, with full room  coverage.
REAL-TIME FALL VERIFICATION
Eliminates alarm fatigue and delayed responses due to false alerts or legacy device malfunctions.
HIDDEN FALL IDENTIFICATION
Reveals the minor falls that half of residents fail to report, which are the leading risk factor for subsequent serious falls.