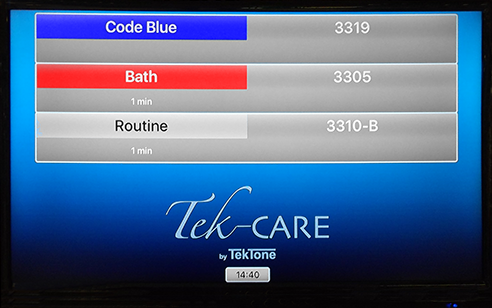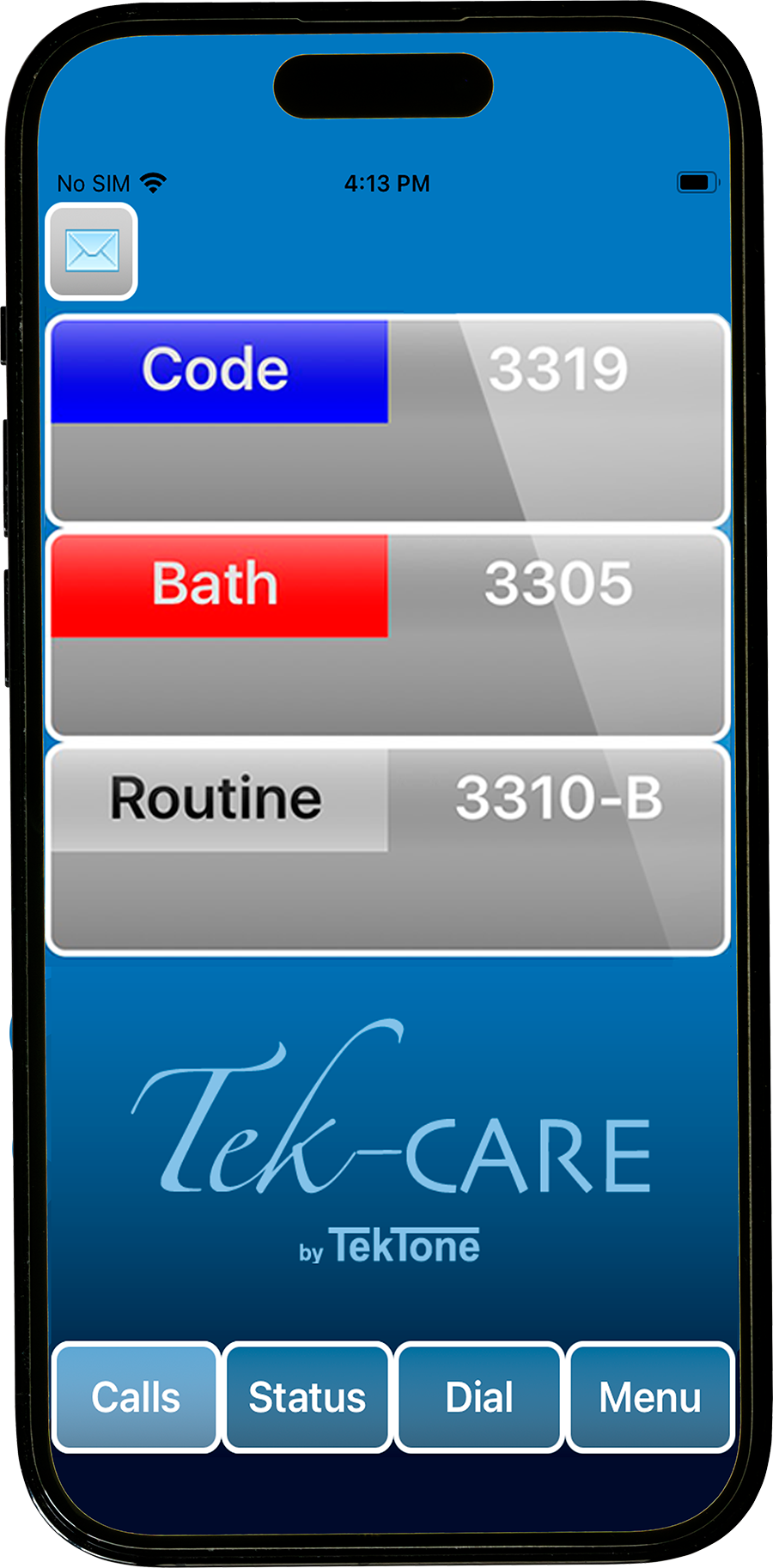 TekTone is proud to feature the Tek-CARE Staff App for Apple TVs, and the Tek-CARE Staff App for the iPhone, iPad, and iPod touch devices. With a clean, responsive design, the app is a seamless experience across phones and tablets.
The Tek-CARE Staff App is now available for Android devices! Customers can now use our Android app if they are appropriately licensed.
The Tek-CARE Staff App improves workflow efficiency and nurse call response time while significantly improving patient satisfaction.  The Tek-CARE Staff App enables the right caregiver to receive the right message, enabling a quiet, alarm free environment for patients and residents.
Our Tek-CARE Staff App enables iPhone, iPad and iPod touch devices (plus any paired smartwatches) to display calls on the go, with selectable tone, vibrate, or flash notifications. The Tek-CARE Staff App allows users to view and receive calls, view patient information, and create staff requests from any iOS device registered on the Tek-CARE Network.
The Tek-CARE TV app allows calls to be displayed in remote locations away from the master station, such as in hallways or waiting room areas. Apple TVs with HDTVs display calls in a large format that is visible from a distance.
Each device displays all calls in its assigned zones from all connected systems simultaneously. The Tek-CARE Appliance Server sends events to these devices via the facility's WiFi. With the Tek-CARE Appliance Server, facilities can integrate all nurse call systems and functionality so that all calls can be customized to display on selected devices.
For more information about the Tek-CARE Staff App, call our Sales Department at 800.327.8466, option 2, or use our Contact Us form.
The apps can be found at the links below:
To checkout the apps at work, view our success story about Crest of Clemmons.