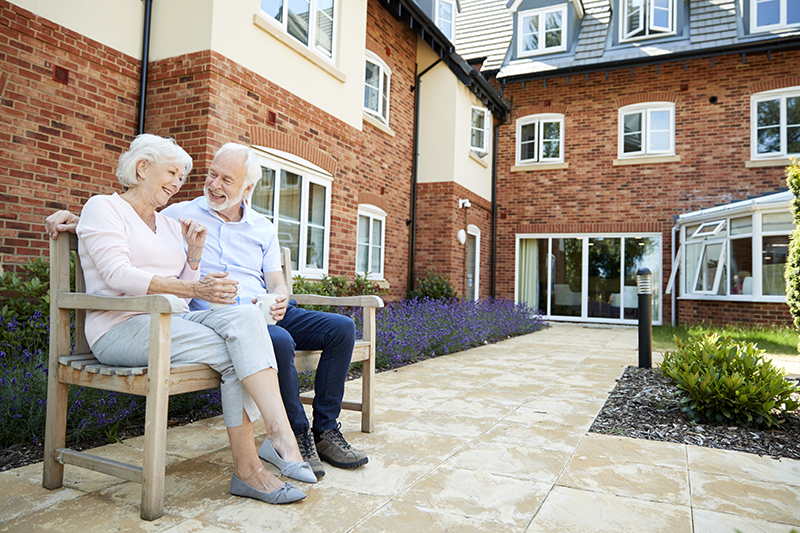 Continuing Care Retirement Communities (CCRC), also known as Life Plan Communities, are designed for seniors who are currently living independently, but want the safety and security of being cared for as they age without having to relocate. As a resident's health declines, he or she may transition from an independent living residence to assisted living, to an intermediate or skilled nursing facility—all on one campus. TekTone offers systems specialized in adapting to the changing needs of CCRCs, while keeping resident's safety and security a top priority.
Wireless and wired Tek-CARE systems are a perfect solution for senior living facilities. With fixed or mobile wireless devices, the Tek-CARE500 Wireless Nurse Call / Emergency Call System provides residents with the safety, independence and peace of mind they deserve. The wired Tek-CARE400 Nurse Call System with touchscreen master and crystal-clear audio provides residents in skilled nursing areas—with the additional comfort of two-way communication over a CAT5 network. TekTone is also the first company to offer a wireless system that fully integrates with a wired audio-based system.
CCRC campuses sometimes include dozens of alarms and systems that monitor the safety and security of their residents. TekTone has taken this into account to provide a single system that integrates all calls. The Tek-ALERT Integration Manager allows a facility to seamlessly integrate calls and activities from many systems and route those calls to the appropriate caregiver or staff member. By integrating hard-wired nurse call, wireless nurse call / emergency call, fire alarm, security and access control systems, Tek-ALERT Integration Manager provides a CCRC with a single point to manage staffing, patient safety and maintenance.