Tek-CARE Healthcare Systems include everything from affordable tone-visual to two-way communication Nurse Call Systems, featuring customizable peripheral devices, sleek, touchscreen master stations.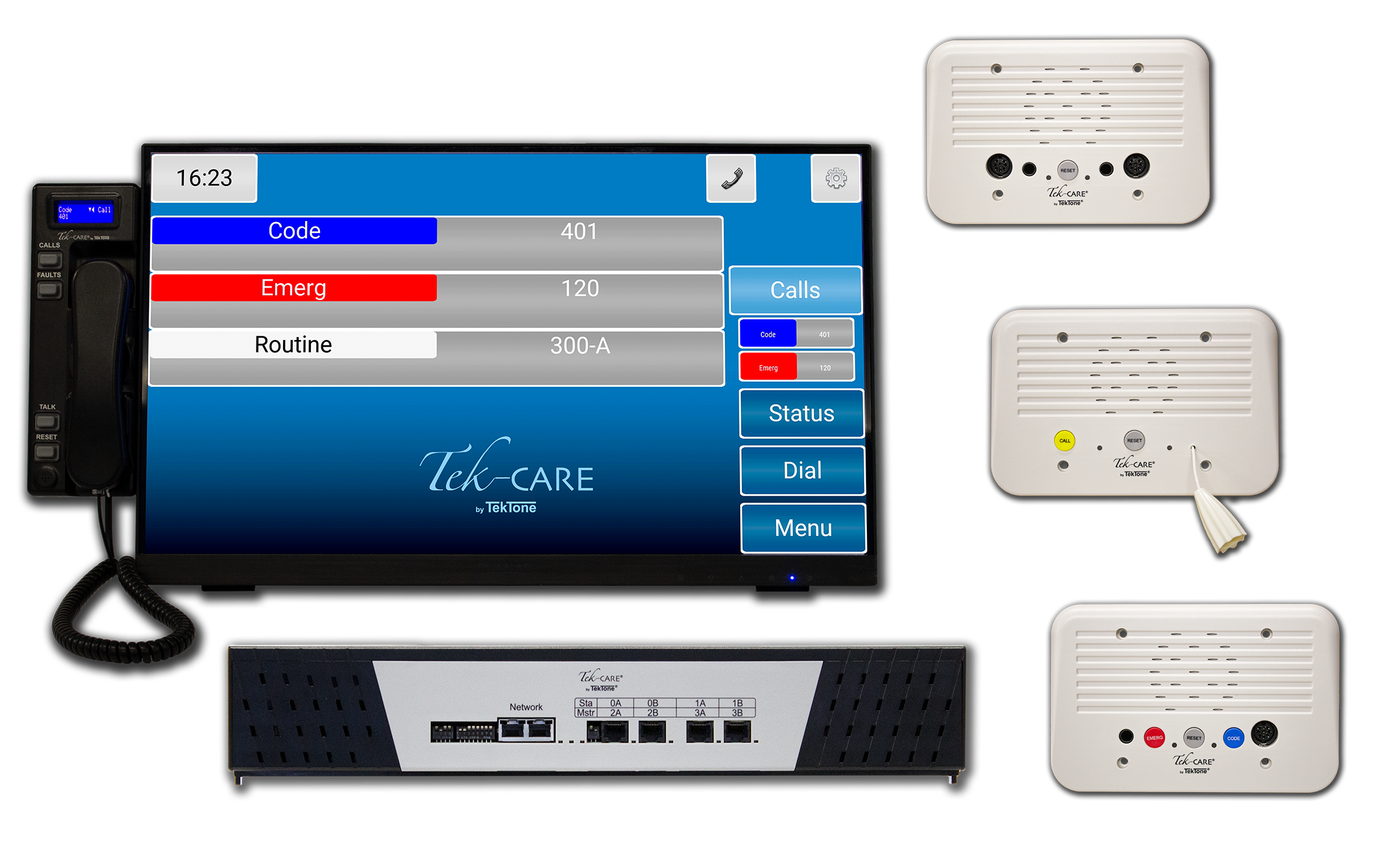 HEALTHCARE
The Tek-CARE platform provides customizable communication solutions for all types of healthcare facilities. TekTone's wired and wireless nurse call systems provide flexible features and integrations to assist staff members in providing the greatest care for residents. In addition to the safety and security provided by the nurse call system, TekTone also offers the Tek-CARE Wander Management system to help keep at risk residents away from harm and Fall Detection and Monitoring offering peace of mind for caregivers, residents, and their loved ones. The Tek-CARE Fall Detection and Monitoring System offers unique technology to not only detect a fall but also provide data on anomalies in behavior.
With the Alert Integration Manager, these systems can be integrated to display calls at one convenient location, as well as provide customized management reports. Along with reporting, the Tek-CARE Staff App can also be used to notify staff on-the-go using iOS or Android devices or display monitors using Tek-CARE TV.
For other healthcare applications, there is TekTone's line of emergency call products. Simple, tone-visual systems that allow facilities to monitor doors and residents to alert the appropriate staff when in need.
COMMERCIAL AND RESIDENTIAL
TekTone's roots lie in the manufacturing and design of apartment entry systems. With multiple station options, custom engraved panels and retrofit capabilities, Tek-ENTRY apartment systems provide a convenient and reliable communication path for residents. Also available is the Tek-SAFE Area of Rescue Assistance System for areas out-of-reach of communication in the event of an emergency.
For more information about TekTone products, click on the category below.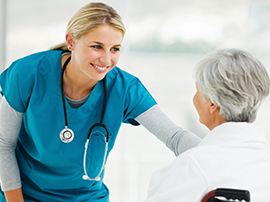 Nurse Call Systems
TekTone has UL® Listed nurse call systems to meet the needs of hospitals, nursing homes and assisted-living facilities. Also known as call bell or call light systems, nurse call …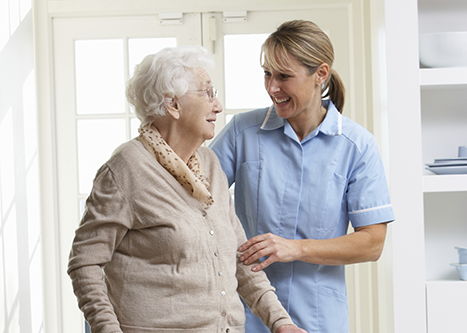 Wander Management
TekTone's Tek-CARE700 system lets dementia and at-risk residents move freely about your facility, while preventing them from wandering off. The Tek-CARE700 can connect …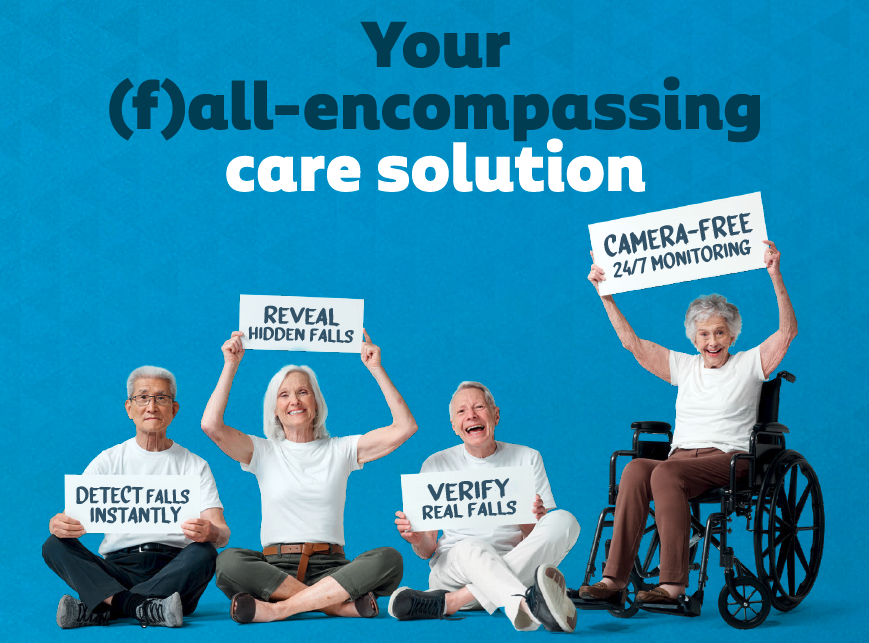 Fall Detection & Monitoring
TekTone's Tek-CARE750, with sensing by Vayyar, detects falls using 4D imaging that respects privacy at all times. Integrated with Tek-CARE nurse call and emergency call …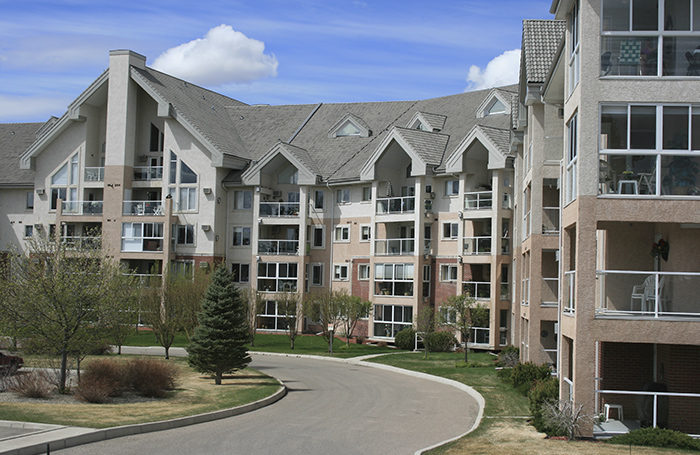 Apartment Entry Systems
Our apartment entry systems include 3-, 4- and 5-wire speaker station versions and vandal-resistant systems. Tek-ENTRY …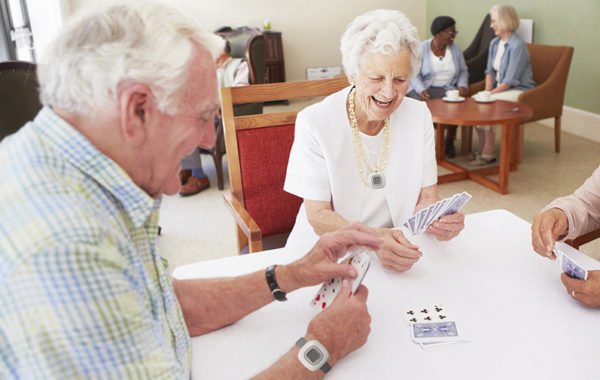 Emergency Call Systems
Use our Tek-CARE500 wireless nurse call system when a UL® 2560 listed system is required. Our CM800 emergency call system …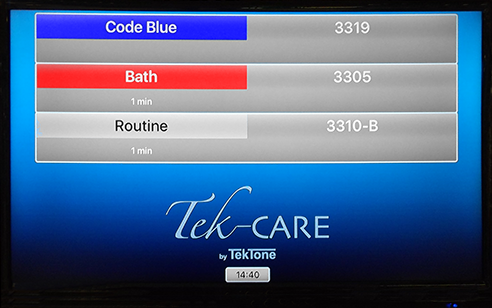 Tek-CARE Staff App
TekTone is proud to feature the Tek-CARE TV app and the Tek-CARE Staff App for the iPhone, iPad, and iPod touch, as well …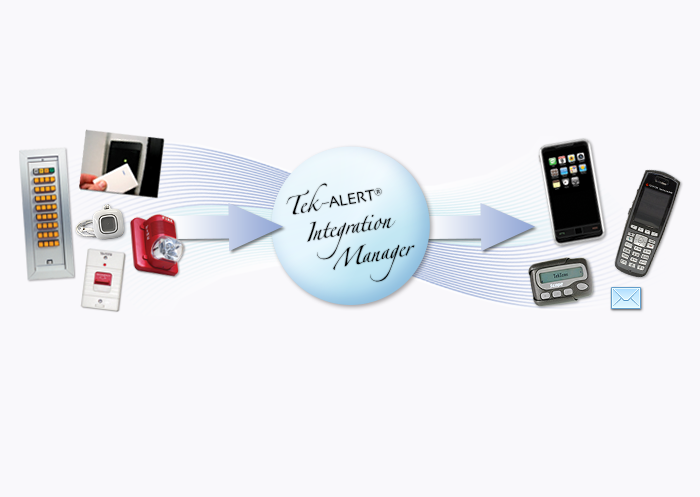 Tek-ALERT Integration Manager
Our new Tek-ALERT Integration Manager allows your facility to seamlessly integrate calls and activities from all of your systems and route those calls …
With the capability to fully integrate systems across one platform, TekTone offers the ability to create a unique system that works for the individual needs of each facility. From feature-rich software solutions and wireless pendants to simple yet powerful tone-visual systems…
Hospitals and other in-patient healthcare communities and facilities require the proper technology and equipment to keep their operations running smoothly and efficiently to ensure those providing care an important communication link.