Tek-CARE300III Nurse Call System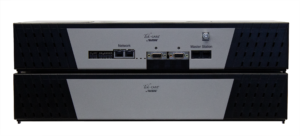 The Tek-CARE300 was originally designed for nursing homes, assisted living facilities, long-term care facilities, hospitals and medical centers but as a result of changing market conditions, advancements in other products within the Tek-CARE Platform, and most importantly, the availability of suitable custom cabling for the system, no new Tek-CARE300II/300III systems will be quoted.
We will continue to support existing Tek-CARE300 installations with replacement hardware as long as possible. This includes NC356CE Modules, which enables connection to the Tek-CARE Network for Tek-CARE300 systems and the use of NC415AV and NC404TS master stations, IR300-series Stations, LI300-series Dome Lamps, and SF300-series Peripherals.
The original Tek-CARE300 system was introduced to the market some 35 years ago and has proven to be a reliable, cost-effective option for many facilities over the past three decades. Unfortunately, both market forces and supply chain issues force TekTone to concentrate on our newer product lines.
Our newer systems are easier to install, more user friendly, and more cost effective than the legacy NC300-series systems they supplant.
For any help quoting a Tek-CARE system for your facility, please contact TekTone Sales at 800.327.8466, Option 2. We are also happy to assist you with upgrading an existing Tek-CARE300 system with new capabilities including responsive touchscreen master stations, Tek-CARE staff apps for mobile devices within your facility, event monitoring and reporting, and much more.