COVID-19 Updates

During this time of uncertainty, staff efficiencies and patient safety are the highest priority. TekTone is ready to assist with the needs of healthcare facilities providing care to those in need.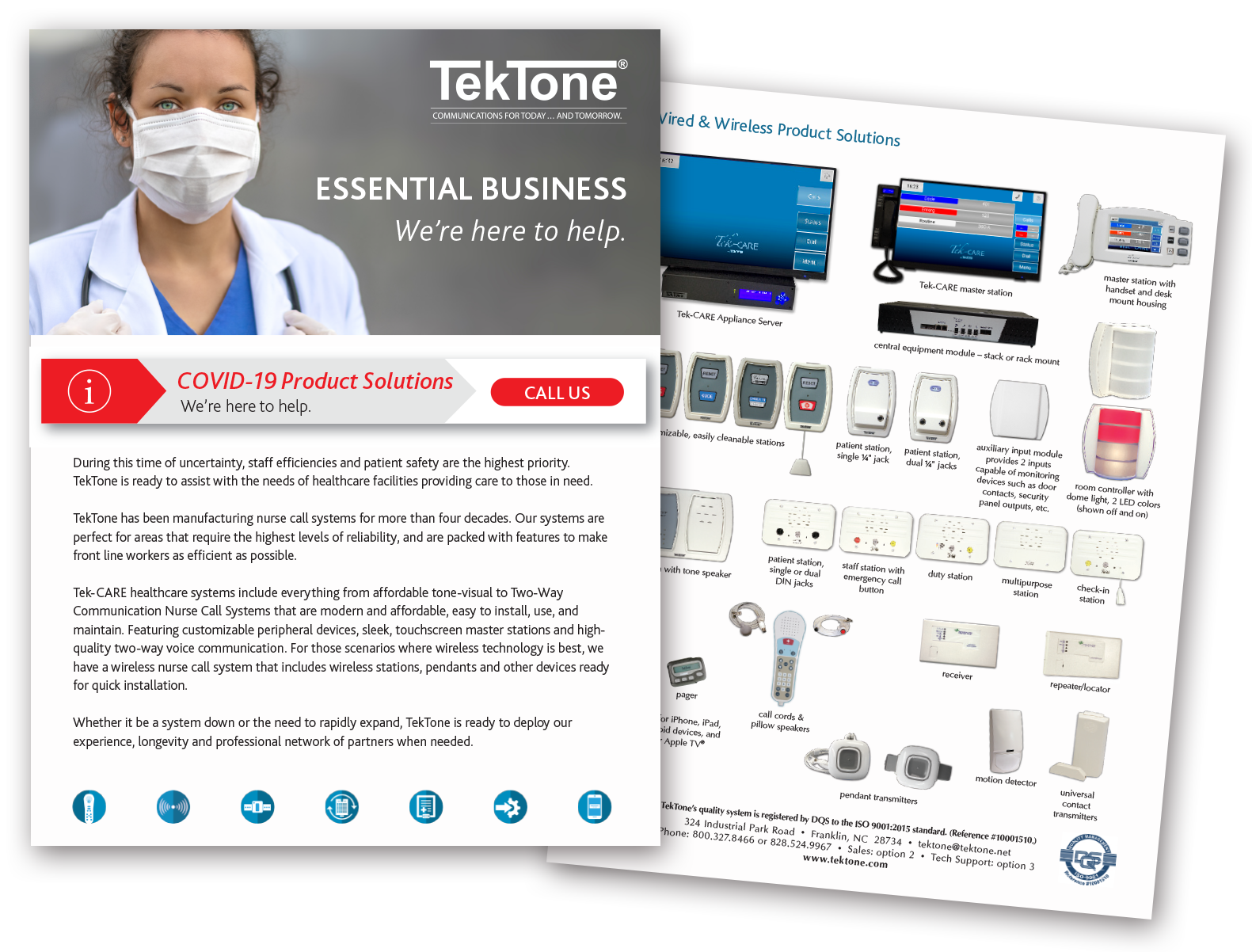 TekTone has been manufacturing nurse call systems for more than four decades. Our systems are perfect for areas that require the highest levels of reliability, and are packed with features to make front line workers as efficient as possible. Tek-CARE Reporting assists with staffing levels, responding to complaints, reducing response times, and providing reports to state and federal agencies.
Whether it be a system down or the need to rapidly expand, TekTone is ready to deploy our experience, longevity and professional network of partners when needed.
We're here to help.
For technical support, U.S. and international sales, national accounts, and systems design, use our Contact Us form, or call 800.327.8466 with questions.