TekTone® is proud to announce an agreement with Thomasson Marketing Group to cover the Pacific West. Thomasson Marketing Group (TMG) will represent the TekTone® portfolio in California, Oregon, northern Nevada, and Washington.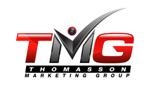 "I know that this relationship will ensure that our customers' needs are being met on the Pacific coast and look forward to expanding our product lines in this region. TekTone® looks forward to a very successful partnership well into the future," stated Carlos Mira, President of TekTone®.
Specializing in sales & marketing services to the electronic security, systems integration, and low voltage electronics industries, TMG provides representation and consulting services to manufacturers.
 Jordan R. Thomasson, President & CEO, stated "he is very excited about this new partnership that will provide many new opportunities in the medical & elderly care vertical."
 ###
About Thomasson Marketing Group, Inc.
Established in 2003, Thomasson Marketing Group is a sales & marketing firm providing manufacturers representation and consulting services to manufacturers, while delivering innovative quality products to the low voltage electronics industry in the eight Pacific Western states of California, Oregon, Washington, Arizona, Nevada, Idaho, Alaska and Hawaii. Visit www.thomassonmarketgroup.com/

About TekTone®
Established in 1973, TekTone® designs and manufactures UL® Listed nurse call, wireless nurse/emergency call, apartment entry, area of rescue assistance and alert integration systems for health care, residential, commercial and industrial enterprises. Our headquarters is in the beautiful mountains of western N.C. — plus our network of first-rate distributors and representatives that stretches worldwide. Visit www.tektone.com.
Follow TekTone® on Facebook at https://www.facebook.com/TekToneCommunications.