New Wireless Stations
The SF521UL and SF523UL room stations are patient and peripheral stations for the Tek-CARE®500 Wireless Nurse Call System. The new stations provide facilities the clean and modern aesthetics of the new Tek-CARE platform.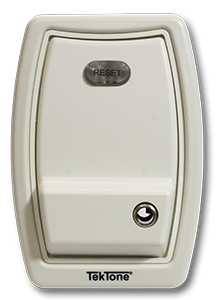 The SF521UL Room Station comes equipped with a ¼" call cord receptacle along with a reset button. The station also provides a call assurance LED when calls are placed, letting residents know that help is on the way. This station replaces the SF530UL patient station.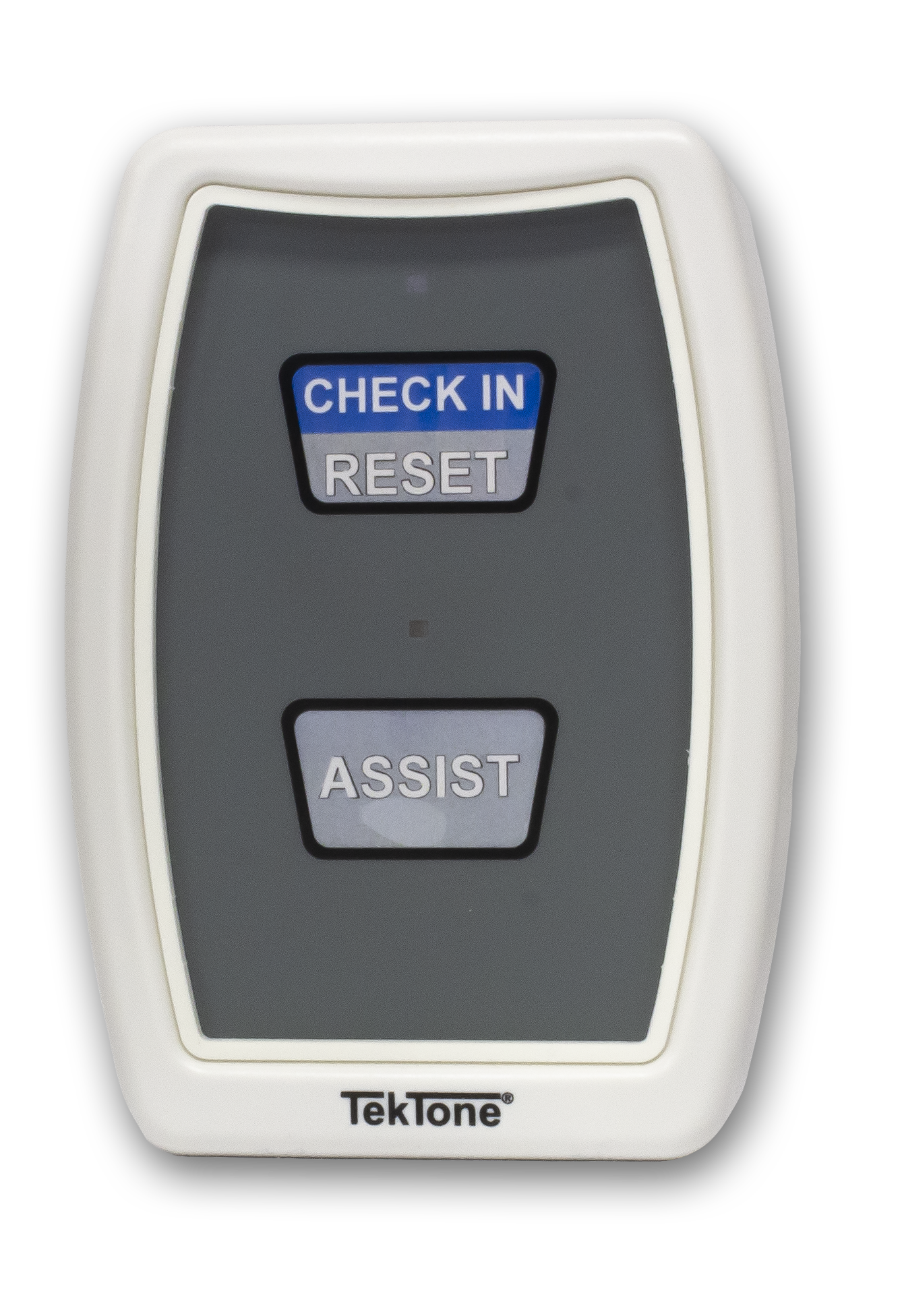 The SF523UL Room Station includes a call button, an optional pull cord, LED call indication and a reset button. Included with the station are three interchangeable button inserts for different uses, such as "Help" "Assist" and "Emergency" calls. A water resistant gasket is also available for this station for use in wet environments. This station replaces the SF529UL, SF531UL and the SF337C/SF527UL combination.
Both station features include:
Fully supervised wireless 900 MHz transmitter
UL® 2560 Listed for senior living facilities
Call assurance LED
Field replaceable 3V lithium battery
These new stations will provide an updated look for any facility, as well as seamlessly blend in with stations from other systems across the Tek-CARE platform, such as the Tek-CARE120 and Tek-CARE160 systems.
SF521/3 support is only in the NC475[DESK]. Facilities with a Tek-BRIDGE still need previous generation stations, or update the system with the new NC475DESK.
For more information, call our Sales Department at 800.327.8466, option 2, fill out our Contact Us form, or take a look at the specification sheets for the SF521UL and SF523UL.