What is a Behavioral Health Facility?
Behavioral health encompasses emotional, psychological and social well-being, and can include mental health and substance abuse disorders, as well as medical conditions that often accompany those issues, or vice versa. A behavioral health facility offers care for these combinations of conditions, either via inpatient or outpatient services. Behavioral health facilities include psychiatric hospitals, mental health residential centers, alcohol and drug rehabilitation centers, general hospitals, prison medical centers, and more.
What additional care is required?
Almost 70% of behavioral health patients also have a medical condition, which impacts the amount of care required to keep them safe and secure. Patients in psychiatric facilities may require more advanced care than other patients or residents, so it is vital to ensure that the facility environment is safe for both patients and staff, and that every person receives the care they need. Different technologies, including RFID and vandal-resistant stations, are often required in order to provide the most efficient care.
What is a Vandal-Resistant Station?
Vandal-Resistant nurse call stations ensure that communication is always open while also protecting against damage and destruction. The key switch provided allows staff to turn call buttons on before entering a patient room, so that assistance is always a call away.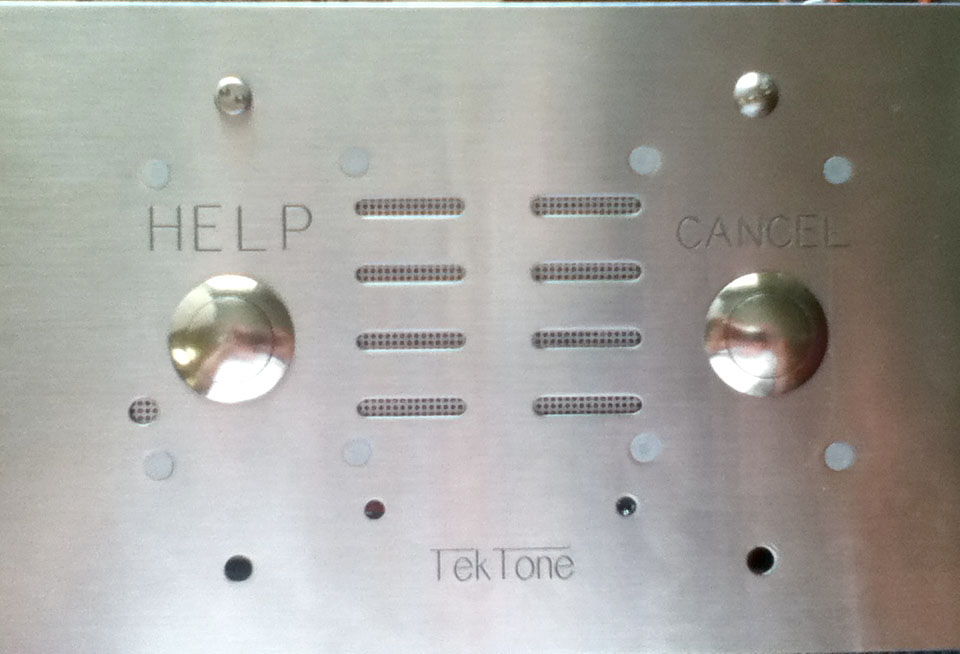 How does it work?
The Vandal-Resistant/Psychiatric Staff Emergency Station is located in the room or ward where intercom is desired, and a Key Switch is located outside the ward. Staff Emergency Switches may also be located in the ward. Turning the key in the key switch:
Turns on the Call button on the Staff Station.

Turns on associated Staff Emergency Switches.

Places an Enabled call at the centrally located master station.

Turns on a purple dome light in the hallway.
The Tek-CARE Vandal-Resistant/Psychiatric Stations provide all of these features and more, featuring stainless steel design and tamper-resistant screws. They also carry a 5 year warranty as a part of the Tek-CARE400 P5+ Nurse Call System.
For more information, please contact your regional representative, contact the sales department at 800.327.8466, option 2, or fill out our contact form.