TekTone® History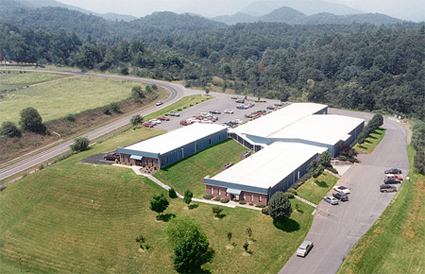 In 1973, TekTone® Sound & Signal Mfg., Inc. began its manufacturing operations in Lake Park, Florida. Since that time, the company has grown rapidly to serve the intercommunication market both nationally and internationally. In 1989, TekTone opened a manufacturing facility in Franklin, North Carolina. In 1998, TekTone ® constructed a vast research and development department in Franklin, and in 2001 we relocated all operations to Franklin.
TekTone® now operates its R&D department, manufacturing plant and sales office in the beautiful mountains of western North Carolina — and our network of first-rate distributors and representatives stretches worldwide.
Our production facility specializes in high quality and affordable nurse call, apartment entry, wireless nurse/emergency call, radio pocket paging, area of rescue assistance systems, and alert integration systems that are used in an enormous number of applications.
Our line of nurse call systems includes everything from visual-analog to fully programmable microprocessor intercom systems. These systems are used as emergency call systems for elderly housing and apartments, small clinics and doctor's offices, and panic alarms for retail and government facilities. They are also found in assisted living facilities, nursing homes, and public and private hospitals throughout the USA and around the world.